The ongoing Covid-19 crisis has affected many Singaporeans over the past few months. Here at HappyDot.sg, we decided to lend a helping hand to those in need – especially during such trying times.
Besides giving new members $10 Welcome Gift vouchers, we are also donating to Food from the Heart as their current supplies are running low.
For every signup who has successfully completed the registration process, HappyDot.sg will donate up to $20 towards Food from the Heart's Community Food Pack programme.
The more members who join us, the more we donate!
| | |
| --- | --- |
| First 50 New Malay Members |  Next 100 New Malay Members |
| HappyDot.sg donates $10 each | HappyDot.sg donates $20 each |
So, come help us spread word and keep the 'kampung spirit' alive!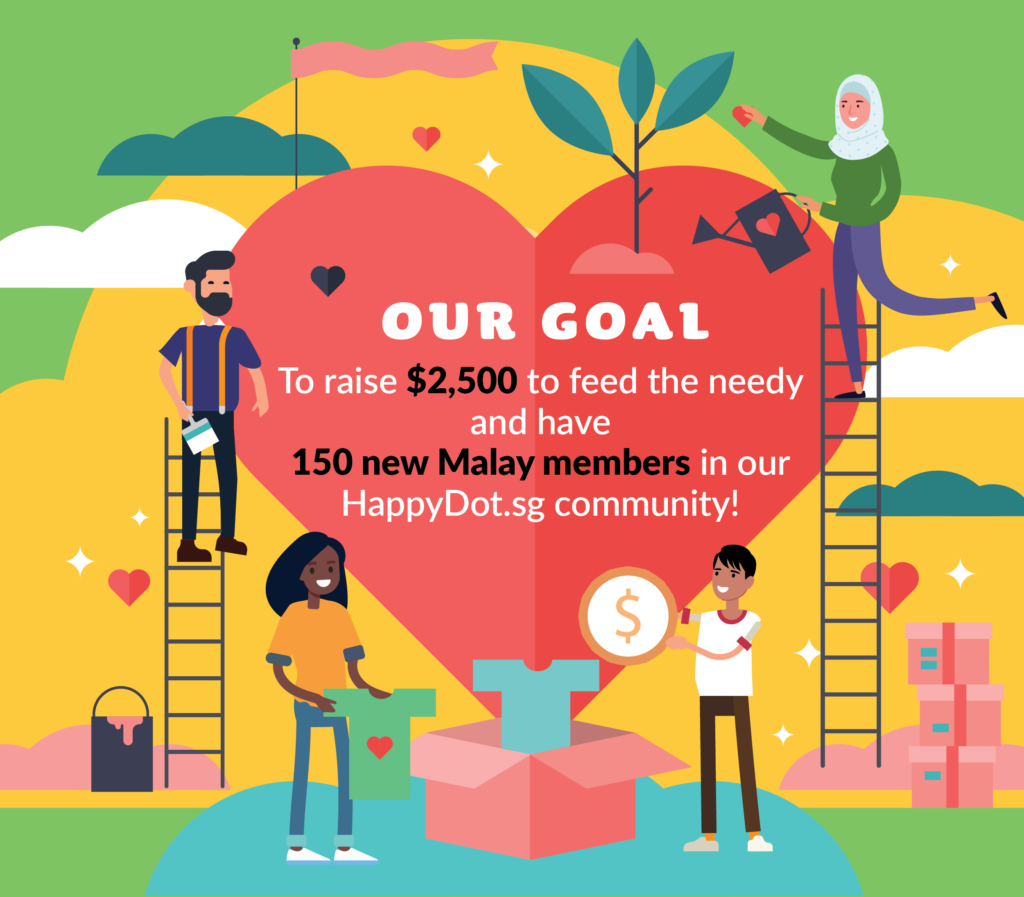 About Feed the Needy with HappyDot.sg
Some of you may have come across this image, along with a signup link, on WhatsApp:
You probably received this from your friends or family via WhatsApp, and they probably received it from their friends or family too!
It all started when the HappyDot.sg team sought help from fellow HappyDotters in the community to help spread the message around on WhatsApp.
So, if you happen to have received it, do forward it to as many friends and family members that fit our signup criteria1 so that we can achieve our goal!
About Food From The Heart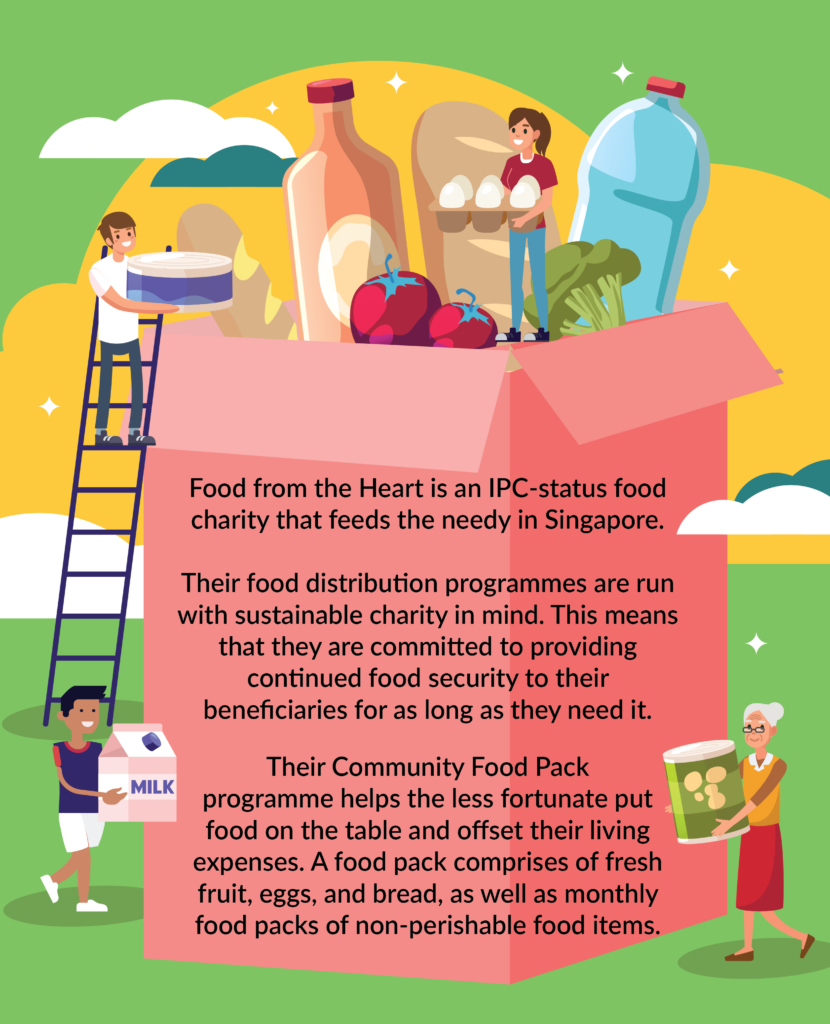 A little help goes a long way.
Join us now and you get to play a part in helping those in need.
If you have any questions, we encourage you to read through the list of Frequently Asked Questions.
Alternatively, drop us an email at Enquiry@HappyDot.sg and our friendly team will be happy to assist you.
1For this campaign, we are looking for Malay Singaporeans or Permanent Residents aged 15 and above, and are able to read and speak English (as our surveys are conducted only in English).