Let's build a happier singapore, you and me.
Join a community of
Happydotters
A
Voice to make a better singapore
Enjoy rewards from answering our
surveys
Why join us
A community in Singapore, made for Singapore. A wealth of benefits await you when you participate in our community surveys.
Give your feedback about current social issues in Singapore and allow your voice to be heard! You get to redeem great vouchers while contributing to meaningful research tools. Be part of the community built by one of the best, trusted survey sites in Singapore.
A channel to share real views on topics that impact Singapore
Earn attractive rewards
Share your opinions and redeem great vouchers or contribute to a good cause
Find out What Singapore Thinks
Discover Singaporeans' thoughts about issues that impact us
How it works
Joining the HappyDot.sg community is easy! Connect with fellow Singaporeans and express your opinions in a survey space where you can truly feel safe.
As a survey site in Singapore, we serve as a common ground for people from all walks of life to share their views. All you have to do is sign up, answer surveys to earn points, and use them to redeem great vouchers!
Step 2
Answer surveys to get points
Step 3
Use points to redeem vouchers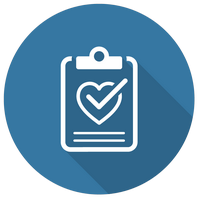 DO SURVEYS AND MAKE A DIFFERENCE
Answer meaningful surveys while standing in line or waiting for a ride.
Whether it's about the emerging social issues in Singapore or national concerns about employment and
healthcare, your feedback matters at HappyDot.sg.
Share your opinions and help contribute to the goal of inspiring a happier Singapore today!
GET INSTANT REWARDS
Get rewarded with HappyPoints for each survey you complete and redeem them for exciting E-Vouchers!
To redeem your HappyPoints, simply follow the steps below:
Login to your account
Click on your name at the top right-hand corner of the page
Head over to the Redemption Cart
Choose 'E-Voucher'
Select your preferred type of E-Voucher and you're done!
Upon redemption, the E-Voucher will be sent to your inbox almost instantly.
View a step-by-step video demo on how to redeem E-Vouchers here.
E-VOUCHERS THAT ARE EASY-TO-USE
To use the E-Voucher, simply access it through your email, enter the given PIN code, and present the barcode before payment.
You can also screenshot the given barcode and flash it before payment!

Loading …
What Happydotters say
"Provided insights that broadened my horizons. Surveys are easy to do and the interface is easy to navigate! Interesting monthly infographics too!"
Kenny
"Offers a realistic account of how Singaporeans feel about current issues by posing relevant questions and presenting the results clearly and concisely!"
Kee Seng
"I have been with HappyDot.sg since 2016 and I have received more than $40 worth of rewards so far! I highly recommend this community!"
Leanne