From Atome to Grab Paylater, there have been more Buy Now,Pay Later (BNPL) services in the market. BNPL services allow users to split both big and small ticket purchases into multiple smaller payments. In this month's Quick Polls, let's explore how Singaporeans feel about BNPL services.
Do you use Buy Now Pay Later (BNPL) app?
Based on 209 people polled as of 31 January 2023
While BNPL services have been around and popular for beauty and apparel purchases for the past decade, it has risen to popularity as a payment option for other industries such as groceries and gas. Despite its rising popularity, most (73%) of Singaporeans do not use BNPL apps. It shows that Singaporeans could be aware of this payment method, but still do not adopt it.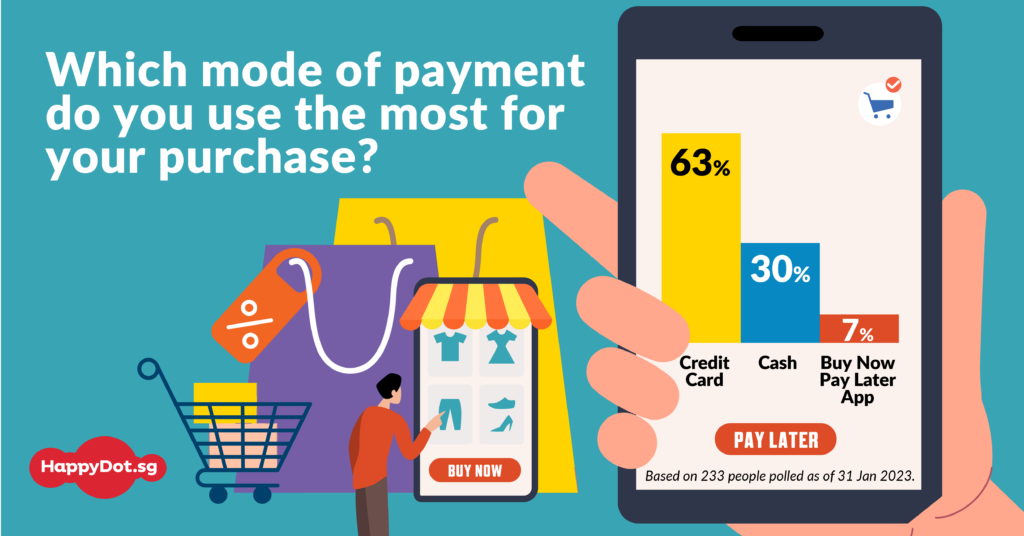 Majority (6 in 10) still uses credit card 💳 the most as their form of payment, which allows them to purchase and borrow up to the credit set limit. Even though BNPL is relatively new and less adopted mode of payment, the growth of BNPL services seems optimistic with its higher accessibility and absence of late payment interest charges.