Singapore is known for its rich culture and diversity of festivals throughout the year.
To start off the new year, we find out what Singapore thinks about the importance of celebrating traditions through the results of our CNY Trivia Poll!
How important is it to celebrate major ethnic festivals?
96% of Singaporeans we surveyed feel it IS important to celebrate the major festivals of our own ethnic community. We truly value our multiculturalism!
Preserving our cultural heritage
How well do we know Singapore's CNY traditions? Only 7% of HappyDotters got ALL the CNY Trivia questions correct!
Although we may not know all the traditions, we still agree that it is vital for us to pass on our festivals' practices to the younger generation.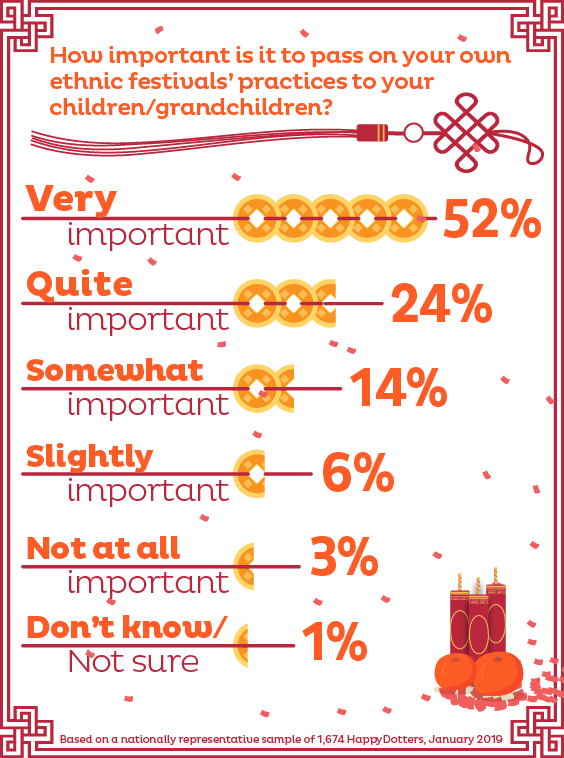 Preserving cultural traditions is clearly important to us. Let's keep our vibrant heritage thriving for Singapore's future!