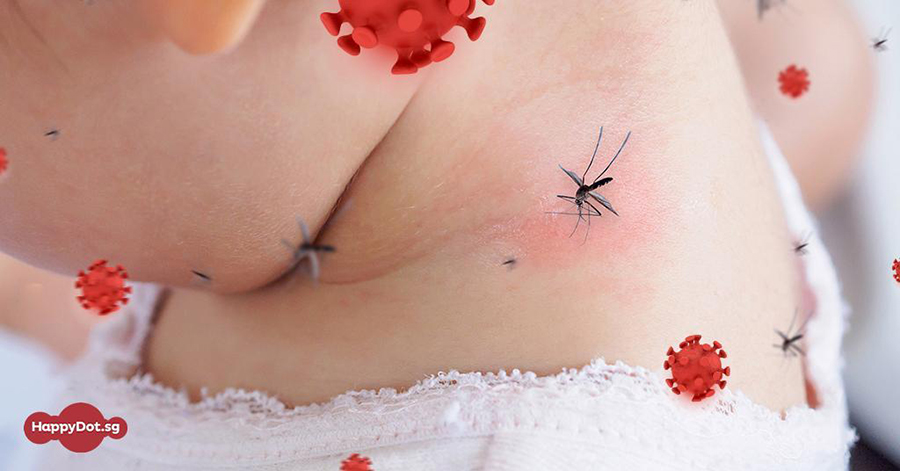 Over the past two years, the terms 'COVID-19' and 'pandemic' have become the norm and one of the top social issues in Singapore. Our nation has taken this very seriously by ensuring that strict safety restrictions are put into place including social distancing and work from home measures. There's no doubt that currently, the COVID-19 pandemic is high on the nation's agenda and the subject matter on everyone's mind. However, did you know that there has been a new strain of Dengue virus serotype 3 (DENV-3) in Singapore too? Being wary of COVID-19 is definitely important, but we should also take note and be cautious of dengue fever.
Dengue Fever in Singapore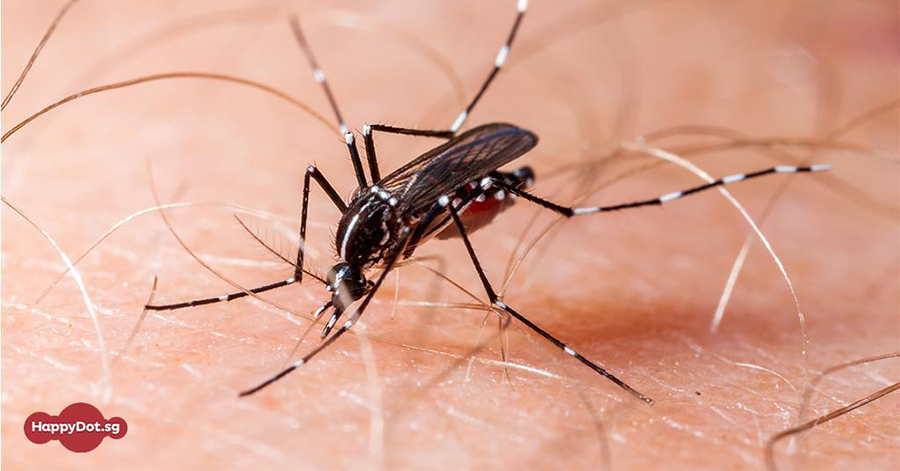 With regards to current affairs in Singapore, dengue fever was one of the more prominent health concerns even before the rise of COVID-19. One can get dengue fever from the Aedes Aegypti mosquito, also known more simply as the Aedes mosquito. Many might be unaware but Singapore makes for the perfect breeding ground for these pests. Mosquitos love warm temperatures and high humidity as these are peak conditions for them to breed, grow and develop.  
2020 has been a record-breaking year for the number of dengue cases and clusters identified in Singapore, with 35,315 cases reported. The year started with a high of 303 weekly cases, and the relative dominance of the less common DENV-3 in the first four months of the year. Shortly after the start of the Circuit Breaker period, weekly cases spiked and peaked in July 2020. In response, our community stakeholders rallied together against this social issue in Singapore, fighting dengue despite the exceptional challenges posed by the COVID-19 pandemic and the unprecedented high number of dengue cases.
As seen from the 2020 report, cases rose shortly after the Circuit Breaker period when people were staying at home more often. Therefore, more dengue prevention ads were used to remind citizens to be wary of the dangers of dengue fever. Furthermore, more dengue inspection officers performed spot checks in residences, focusing their checks at areas where there could be potential breeding habitats.
The Comparison: COVID-19 and Dengue Fever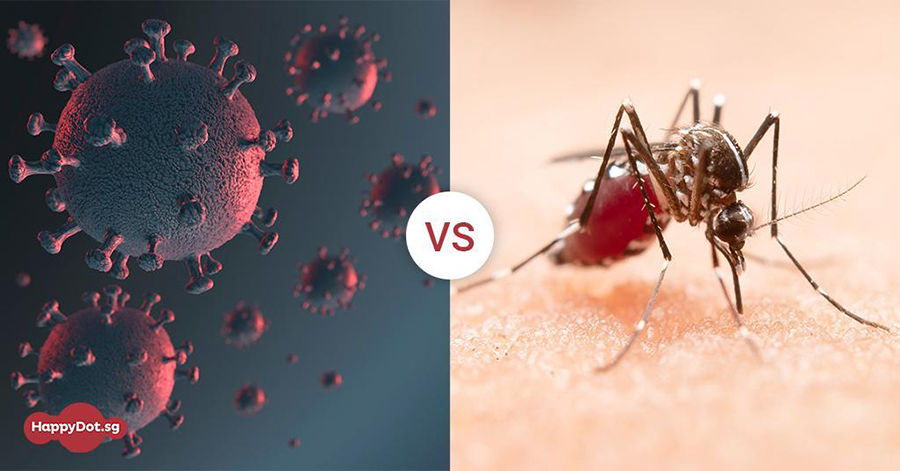 While stay-home measures have regulated the spread of COVID-19, it has not slowed the spread of dengue fever. In fact, it may have accelerated dengue cases, resulting in another social issue in Singapore that citizens are concerned with. With some of the dengue clusters coming from neighbourhoods and more people staying at home, the chances of getting bitten by mosquitos become higher. 
When it comes to dengue fever, there are currently no known vaccines up to date despite it being fatal to its victims. On the other hand, COVID-19 has resulted in different vaccines to be developed to help our bodies develop immunity against the COVID-19 virus. Besides getting vaccinated, HappyDot.sg's online survey in Singapore revealed that even after COVID-19 has passed, most people who took part in the poll (44%) will continue to put on a mask.
Protecting Yourself from Dengue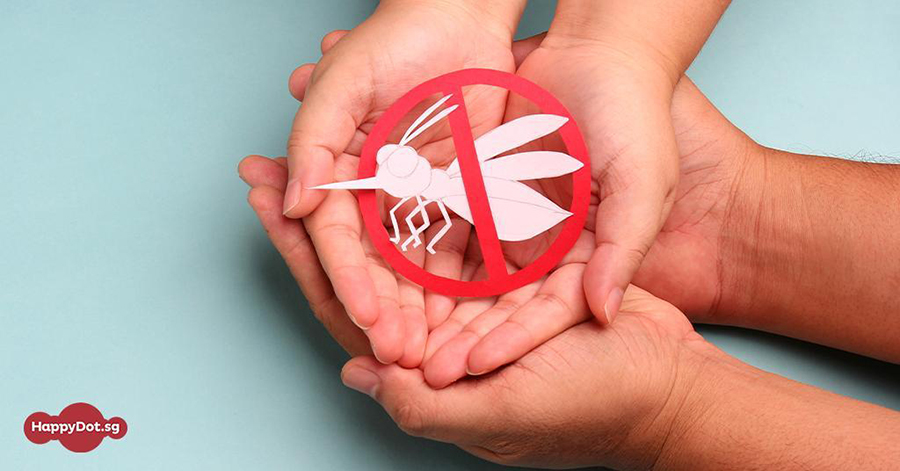 As one of the top current affairs in Singapore, we're all familiar by now on what we can do to protect ourselves from COVID-19. This includes maintaining a distance of 6 feet with others, leaving your home only when completely necessary, wearing a mask outdoors at all times, and etc.
However, preventive measures for dengue continue to be overlooked. With it being a constant presence in Singapore, it is important for us to take it seriously as well. So, let's have a refresher on how we can protect ourselves from dengue fever! 
1. Regularly clean areas of stagnant water such as buckets, plant plates, pole holders and roof gutters
2. Wear insect repellent, long sleeves and pants whenever possible.
3. Seek medical attention immediately if you happen to exhibit symptoms of dengue fever which include fever, skin rash, severe headache, and nausea.
Having to combat two diseases may seem like a daunting, difficult and exhausting task, but as long as we follow the different safety guidelines and remain vigilant, alert and take care of our own health, we can reduce the chances of contracting these diseases. Let us all do our part in protecting our nation and fellow citizens' health.
HappyDot.sg is an online platform where you can poll and take online surveys on current affairs in Singapore. Be part of our online community today and learn more about growing current social issues such as this one in Singapore!