[Updated: 18 October 2021]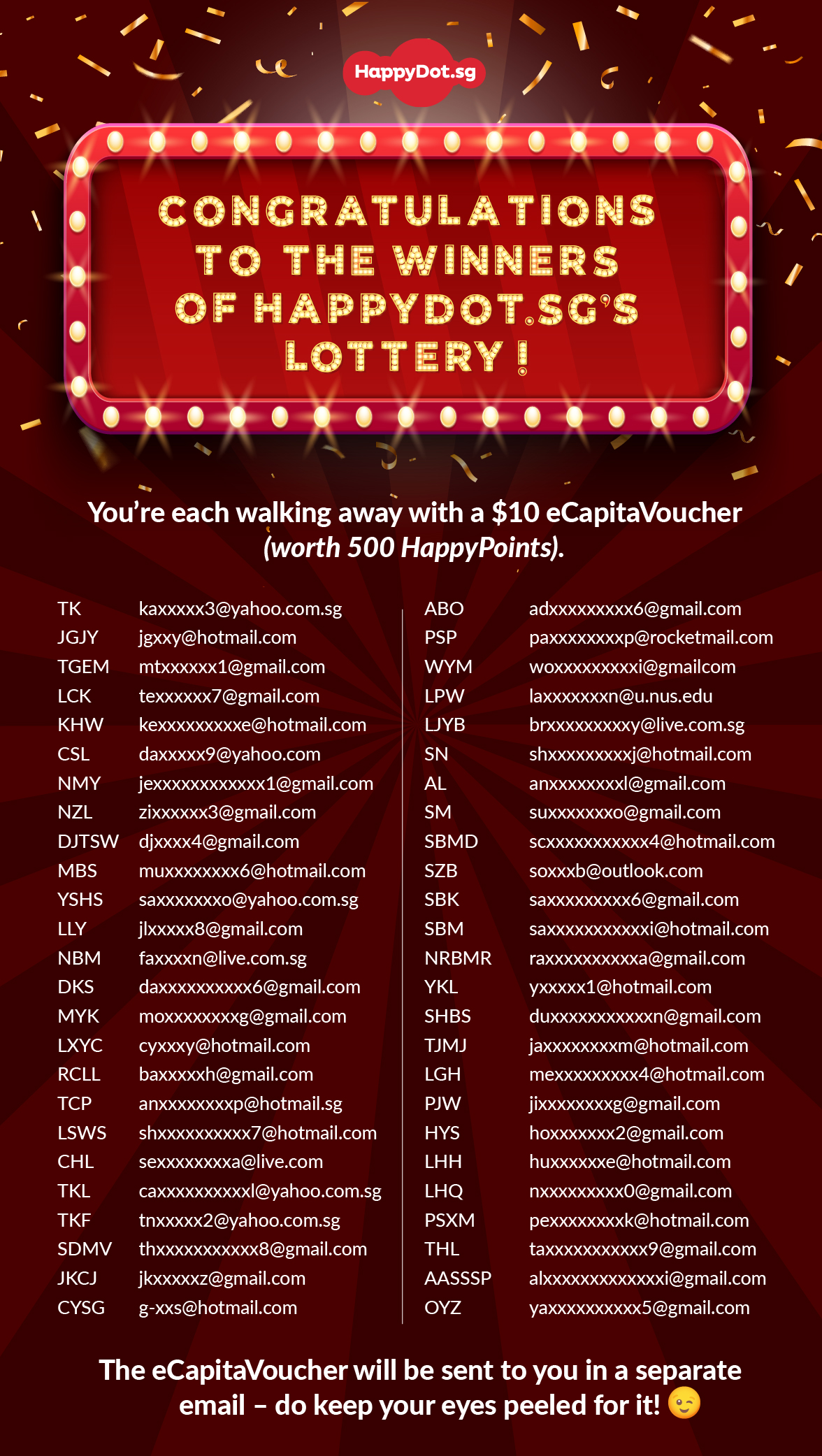 And that's a wrap for this month's HappyDot.sg Lottery!
Do keep a lookout for more exciting contests coming your way 😀
In the meantime, do continue to do more surveys and earn HappyPoints along the way. The more points you earn, the more rewards you can redeem!
For more information, hop on over to our FAQs.
If you have further queries, do drop us an email at Enquiry@HappyDot.sg and we will be happy to help 😊
This September is one to remember!
HappyThoughts,
HappyDot.sg Team