Hari Raya Puasa marks the end of the fasting month for Muslims. But how much more do we know about Singapore's Hari Raya traditions? Let's find out!
Importance of sharing and experiencing cultural traditions
Firstly, how many Singaporeans…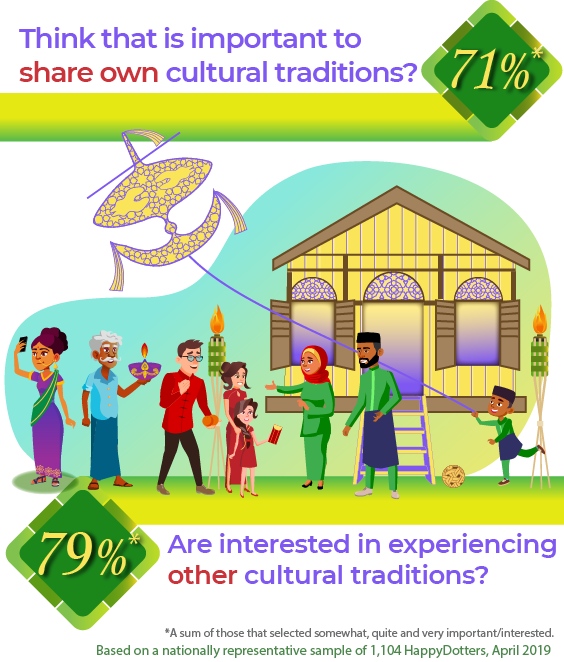 It's heartening to know that many of us have expressed interest in learning about the cultural traditions of other ethnic groups – a tell-tale sign that we should have more cultural exchange opportunities!
Speaking of cultural traditions, the annual Geylang Serai Bazaar is a local cultural event where one can visit to enjoy a variety of food and goods.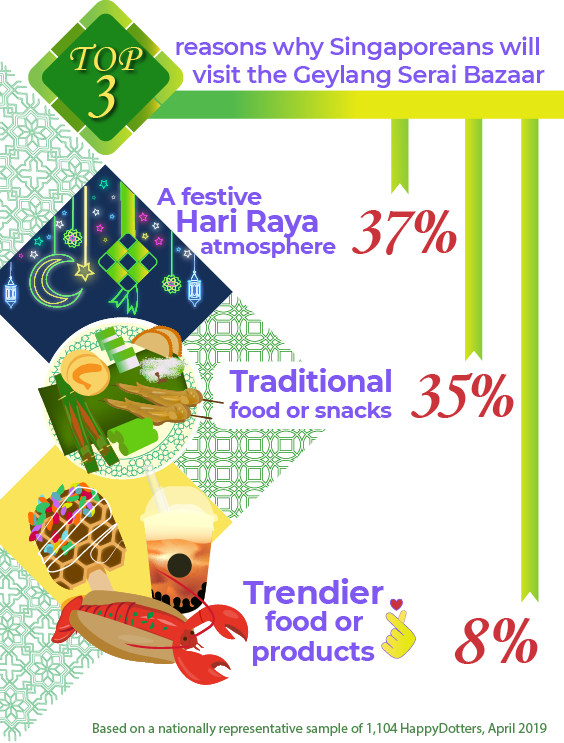 In 2019, most stalls are required to sell traditional Malay food and Hari Raya-related goods for the bazaar. It's good to hear that 83% of Singaporeans agree with this decision!
Hari Raya Puasa Quiz Results
Our survey participants scored an average of 4.2 out of 8 questions correct, and only 18 people achieved full marks (8 out of 8)! Which were the easiest and most difficult questions?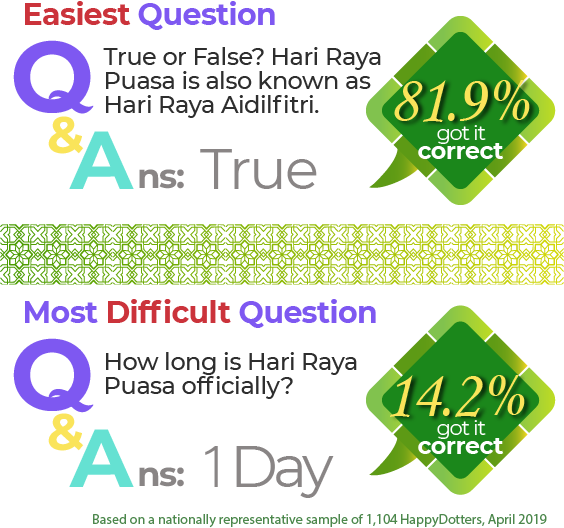 It is evident that we appreciate Singapore's variety of cultural traditions. Let's keep our unique multi-racial society a prosperous one by learning from each other's traditions!