Maintaining a healthy lifestyle is a growing trend in Singapore – with or without Covid-19.
In this month's Quick Polls, let's find out if people think that Singaporeans are a health-conscious bunch!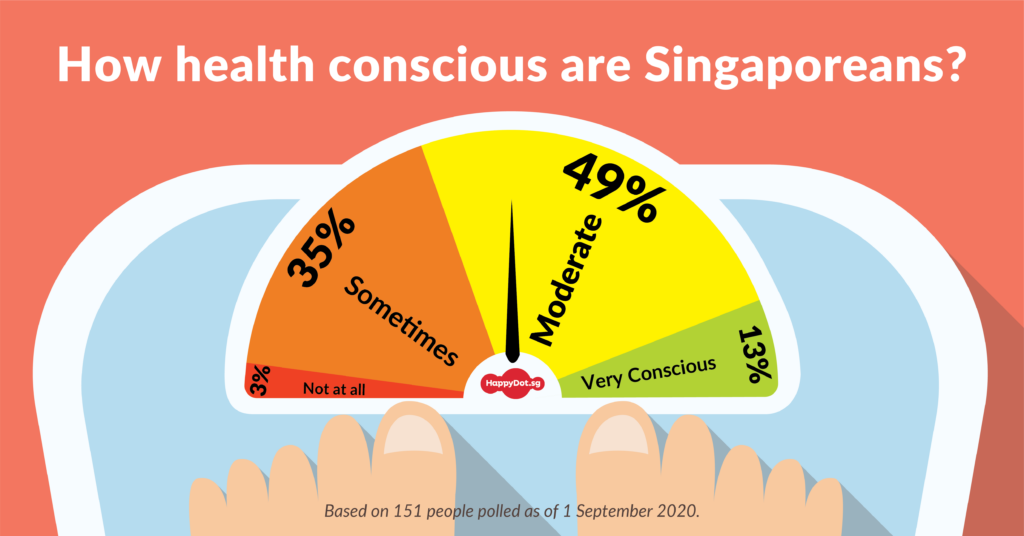 49% of respondents who took part in this poll voiced that Singaporeans are moderately health conscious.
Generally, Singaporeans are indeed becoming more aware of adopting healthy eating habits and the benefits of exercising. However, how often do they go for health check-ups?
How often do you go for health check-ups?
Based on 147 people polled as of 1 September 2020.
Surprisingly, only a third of those who responded go for health check-ups every year and 26% have never gone for one at all!
As long as you're aged 18 and above, it is recommended for you to attend regular health check-ups – even if you do not show any adverse symptoms.
Unsure of what kind of health screenings should you go for and how often it should be done? Head over here to find out more about the ABCs of health check-ups!