Early this month, we invited you to join our 4th birthday contest giveaway and stand a chance to win NTUC Vouchers + A HappyDot.sg Mystery Grab Bag!
4th Birthday Giveaway Winners List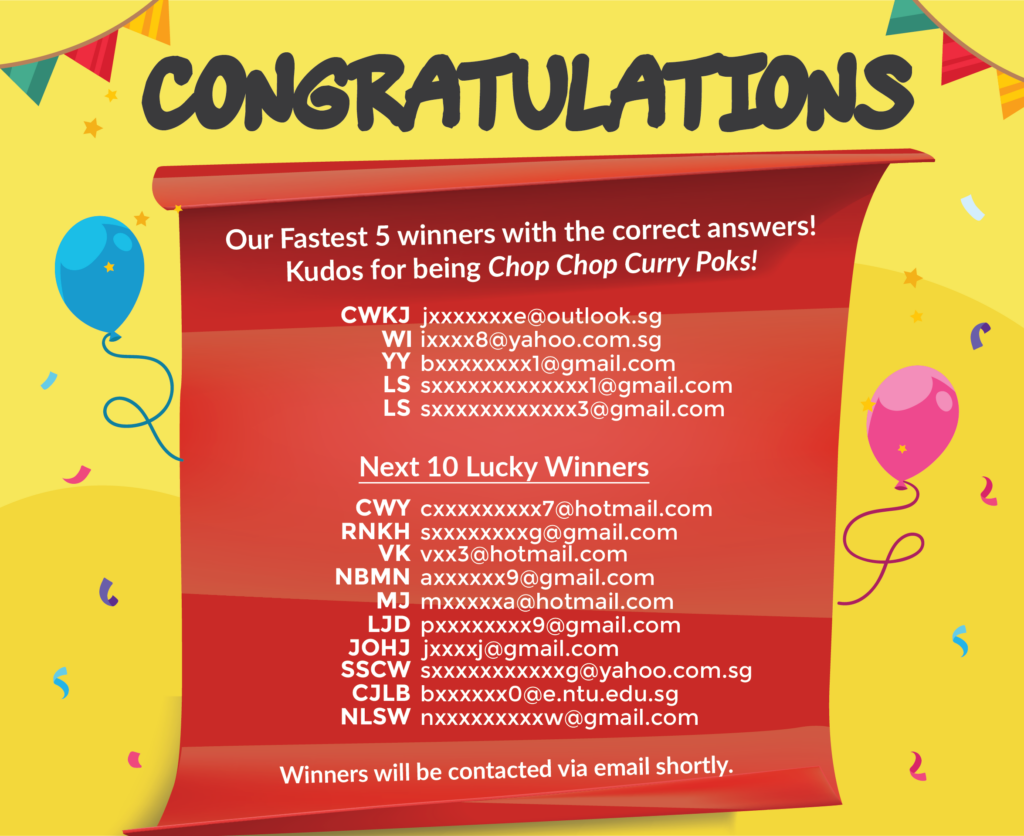 We are grateful for the immense number of entries, and we'd like to thank all HappyDotters for joining us in our birthday contest this year.
Whether you're a new HappyDotter or you've been with us since the beginning, we sincerely THANK YOU for being a big part of this journey to help shape a better Singapore!
Here are the answers for our giveaway contest!