In line with advances in technology and the global digital revolution, Singapore has been moving towards the digital path for several years now. In this month's Quick Polls, let's take a look at one aspect of going digital – what Singaporeans think of digital banking.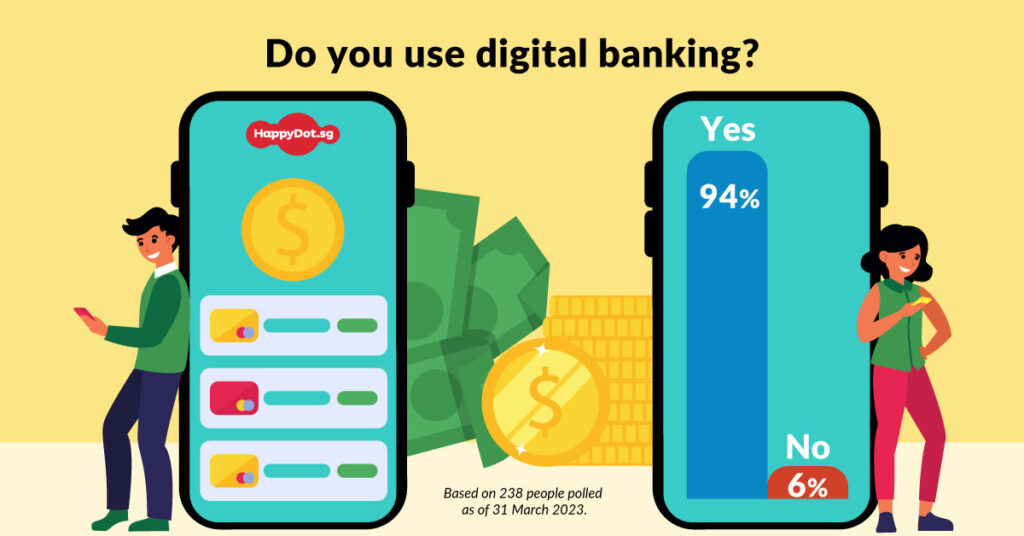 An overwhelming 9 in 10 (94%) of those we polled use digital banking. With the speed and convenience that digital banking offers, it is no surprise that many people are happy to conduct their transactions at the click of a button.
Do you think digital banking is safer than physical cash?
Based on 270 people polled as of 31 March 2023
Despite the high take-up rate of digital banking, only about 1 in 2 (54%) think that it is safer than physical cash. This could be due to its susceptibility to scams, with scammers getting increasingly sophisticated and victims potentially losing large sums of money in the process. Nevertheless, digital banking is here to stay. As banks work on security features and the public gets better informed on how to avoid falling prey to scams, hopefully banking online will become an increasingly safer and seamless experience.