As we celebrate our nation's 55th birthday this month, what comes to mind when you think of Singapore? Is our country only known for being a clean & green city?
Let's find out what do people think best represents Singapore in this month's Quick Polls!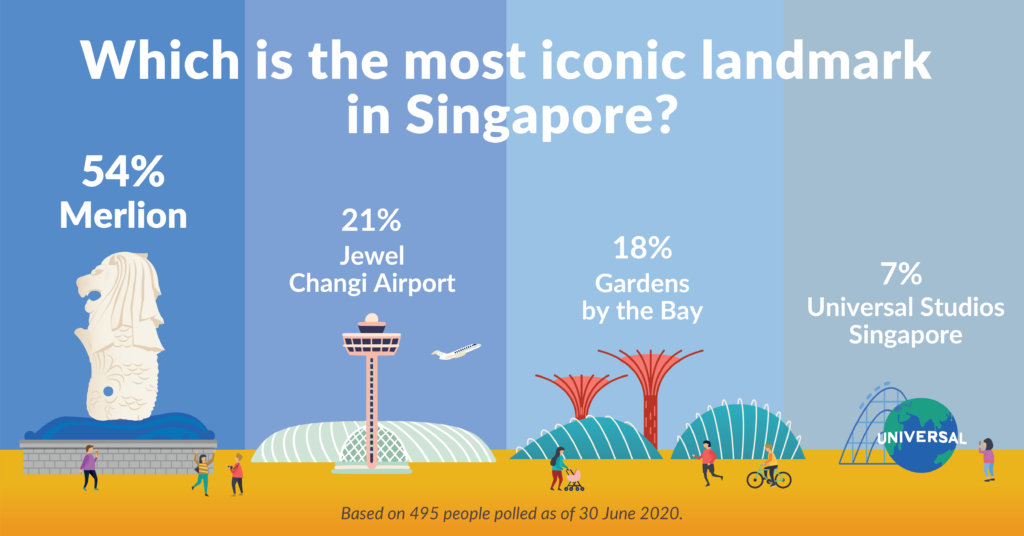 54% of those who took part in this poll think that the mythical creature is Singapore's most iconic landmark!
Fun fact: Do you know that the Merlion is 1 year older than Singapore?
It was designed by a British zoologist, Alec Fraser-Brunner, in 1964! It was also the corporate logo for the Singapore Tourism Board from 1966 to 1997!
Besides housing several notable landmarks, what else is Singapore best known for?
What is Singapore best known for?
Racial & Religious Harmony
Based on 229 people polled as of 13 July 2020.
What is the most common sight in Singapore? People are always queueing for delicious food from all over the world! It is no wonder Singapore is best known as a food paradise!
There is no doubt that we can easily identify another Singaporean based on our unique take on languages and our common love for food! It is no wonder that these 2 are both strong contenders!
As we bask in Singapore's 55th birthday festivities (e.g. indulging in local delights while chitchatting in Singlish), don't forget to practice good hygiene! Mask up, have a sanitiser on hand, and celebrate Singapore!