Dear HappyDotters,
In light of the recently introduced circuit breaker to manage the COVID-19 situation in Singapore, we want to take this opportunity to drop you this little note.
The newly implemented measuresi may seem foreign and extreme to some, but these are necessary to minimise the spread of the COVID-19 virus.
Here at HappyDot.sg, we care about the well-being of all our members and employees.
Here are some important things to remember:
Practice frequent handwashing.
Stay home whenever possible to avoid catching the virus!
If you have to leave the house, always wear a mask and keep at least 1-metre away from others.
Also, dabao-ing your food is the way to go. Try to bring your own containers too!
While everyone is getting used to these changes, let's continue to stand strong and remain as one united Singapore by adhering to these new measures.
We'd also like to thank all essential services and frontline workers.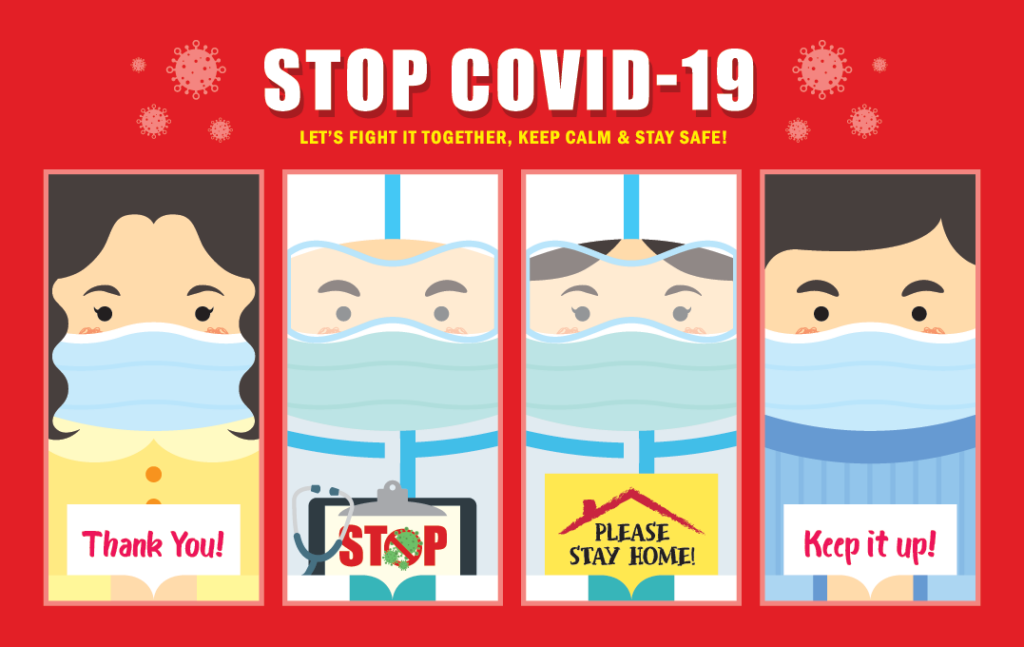 For all of you who have been working hard to keep Singapore going, Thank You. Here's a shoutout to those in our HappyDot.sg community as well!
Every cloud has a silver lining.
During times like these, it's important to see the good in people. Being kind to those around us can go a long way.
Help our nation navigate through these tough times by being socially responsible and staying home.
Let's remember to keep calm and remain positive to do our part for the country.
Still, life goes on at HappyDot.sg!
It might be a trying period for everyone. Despite these changes, life at HappyDot.sg will go on as usualii.
Bored at home?
No fear! Regular survey invitations will still be sent to your inbox. Participating actively in our surveys will help the time pass a lot quicker. Plus, you get to earn more HappyPoints along the way 😀
If you have queries, please drop us an email at Enquiry@HappyDot.sg. Our HappyDot Team will be happy to assist you in any way we can.
Thank you for your continuous support for HappyDot.sg.
Stay safe and healthy during this period.
Together we will get through this!