Time for #ThrowbackThursday!
We had a great night out with fellow HappyDotters back in April'19 to celebrate the launch of our new site! Our very first party too!
Here are the 5 BEST EXPERIENCES you could have by joining us on a #HappyNight!
1. You get to GREET fellow HappyDotters…
HappyDotters of all ages hung out and formed fast friends when we challenged them to a round of HappyDot.sg Trivia questions that kickstarted a virtual treasure hunt on the website!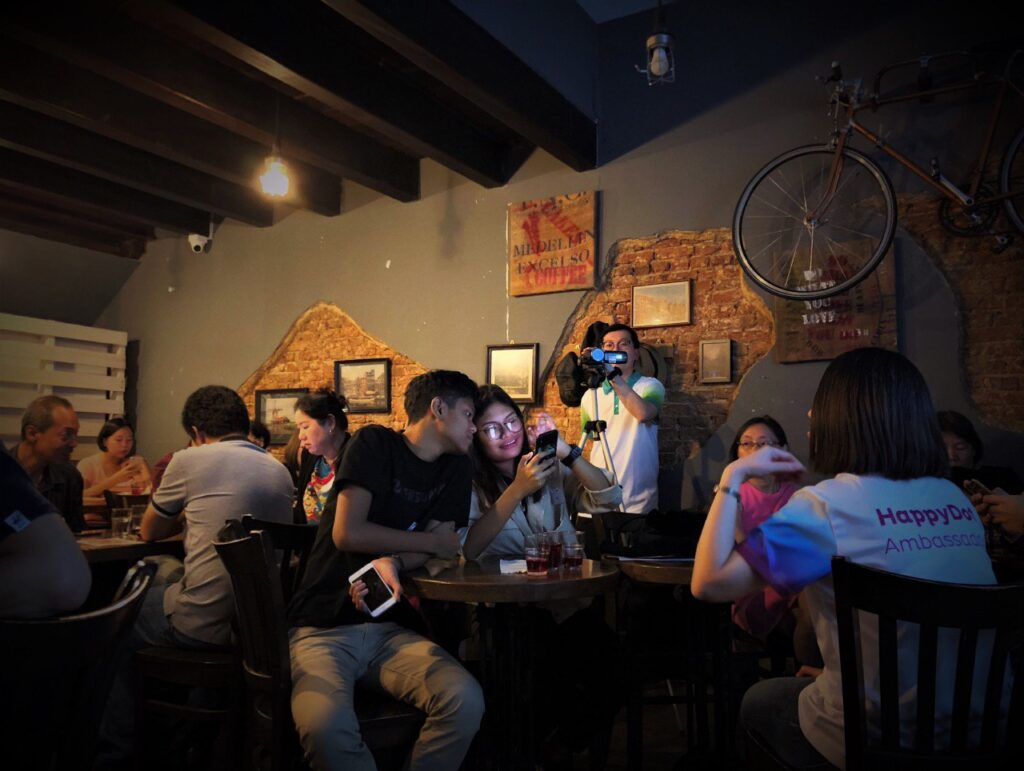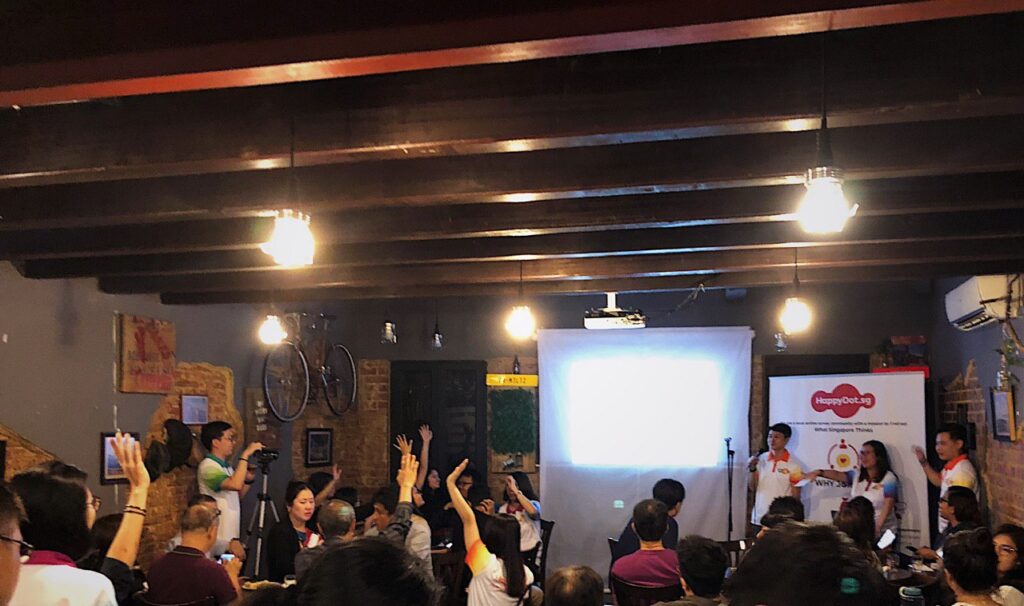 Excited and hyped, HappyDotters gave their best shot at answering the questions posed. Some of the questions asked were…
"What is the new tagline of HappyDot.sg?"
and
"What does the red in our new logo signify?"
Do you know the answers to these questions? Psst, the answers can be found on our website but you gotta search for it! 😉
2. …and win some TREATS!
Winners of the Trivia questions walked away with a fuller heart and a total worth of $80 NTUC vouchers in their pockets!
3. You get to EAT tasty food…
Yes, yes, we all love to eat! Our HappyDotters were also treated to a feast for their eyes and bellies! We'll let the photos do the talking!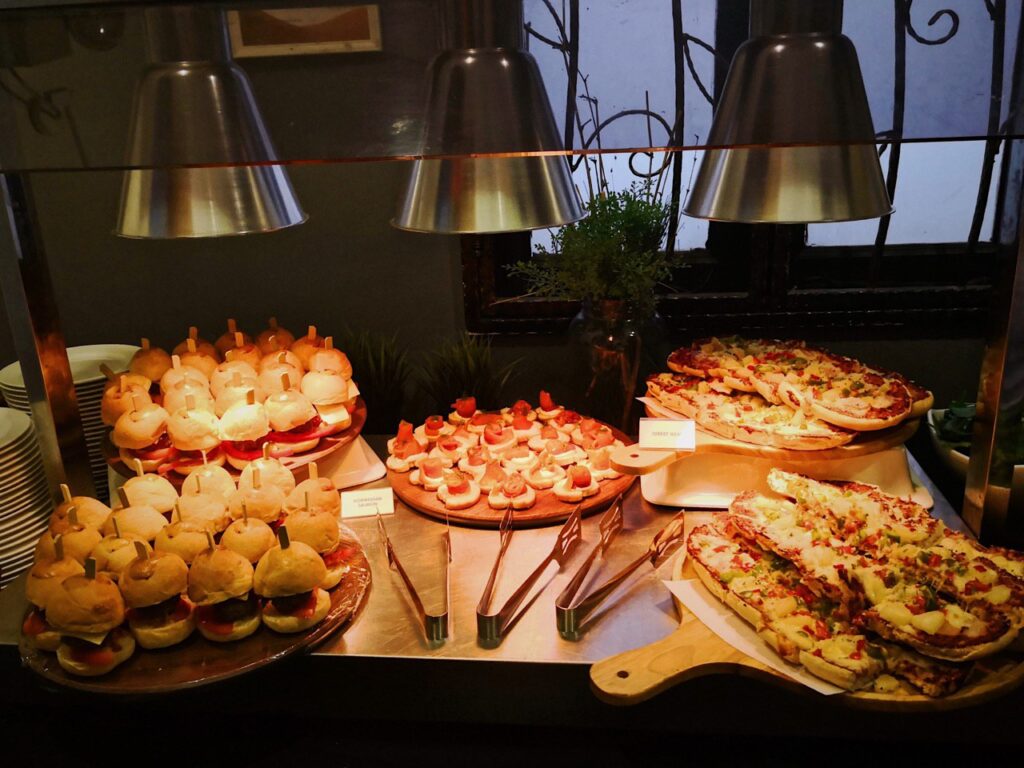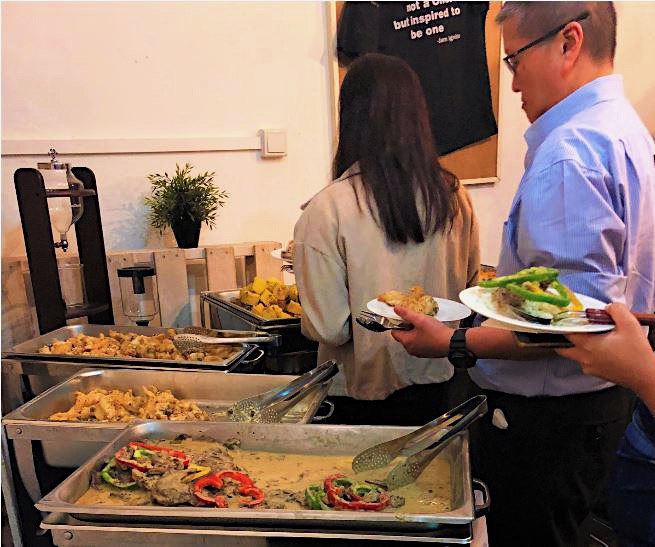 4. …and MEET the HappyDot Team!
Ever wondered who exactly are the people behind HappyDot.sg? Well, invited HappyDotters had an exclusive opportunity to meet the team! Fancy speaking to the people who had a hand in building up HappyDot.sg to where it is today – cool sia!
5. But most importantly. Voicing your thoughts in person makes it COMPLETE!
Our HappyDotters shared their opinions on how they felt about HappyDot.sg. This time, in person. Many expressed their appreciation for this community as they received both tangible and intangible rewards just from doing surveys!
"I like that HappyDot.sg is a very interactive platform for us to share opinions. We get to hear about people's opinions as well (through monthly newsletters)!"
"What I like most about HappyDot.sg is that I am able to do simple surveys, get points, and redeem vouchers! It is also important to know Singaporeans' thoughts (on things) that impact us which will affect what we will need to do for the future of Singapore."
Others penned down their feedback in a form that we provided. Some mentioned we should consider a bigger venue (thanks to the great turn out, things were quite cozy :D). Still, many wanted more of such parties!
"Would hope to have other similar events like this one. Well Done!"
"Please have more events like this so I can refer my friends on my social platform"
"I personally think this event is well planned."
Aww, we're glad to hear that our HappyDotters enjoyed themselves and want more! We're so encouraged by the feedback!
To our April party guests, here's a big THANK YOU for making our night a fabulous one!
Exclusive and exciting events/contests are constantly lined up in our HappyDot.sg calendar, so do keep an eye on our social media channels! Come give us a Like or Share this post to show more support 😀
Yet to join our HappyDot family? SIGN UP HERE if you haven't done so already
We can't wait to see you again real soon!
Till then, Stay Happy 😀