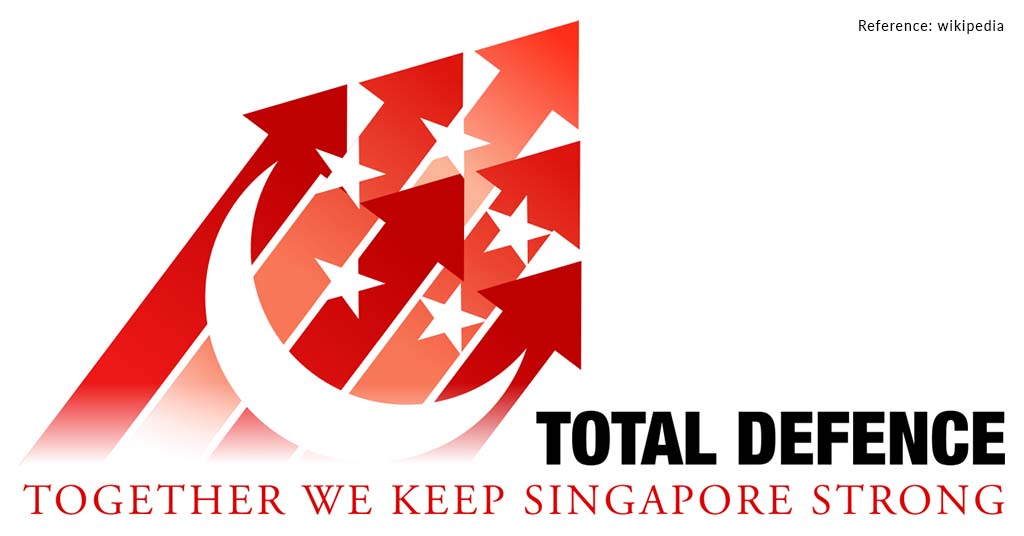 Total Defence Day is commemorated on 15th February every year, marking Singapore's fall to the Japanese in 1942. It serves as a reminder of the social issues, sufferings and hardships our forefathers had to endure during the Japanese occupation. 
As Singaporeans, the concept of Total Defence Day is not new to us. It is an important part of Singapore's history and our schools have ensured that we understand the meaning behind this day. As Singapore's landscape changes and evolves, Total Defence Day allows us to re-familiarise with the modern strategies adopted, enhancing our security and survival. In this article, we look at a couple of interesting facts about Total Defence Day and revisit some activities our schools had planned for us.
Interesting Fact #1 Digital Defence
Did you know that there were originally five pillars of Total Defence? They are namely Military Defence, Civil Defence, Economic Defence, Social Defence and Psychological Defence. In 2019, a 6th pillar,Digital Defence, was added1. 
As Singapore continues with our push towards becoming a Smart Nation, digital technology will continue to impact how we live, work and play. While digitalisation has brought about greater convenience to our lives, it also creates social issues by exposing us to various cybersecurity threats and attacks. These threats may come in the form of fake news or online scams which can disrupt our social cohesion and erode our people's confidence and psychological resilience. 
 In view of such threats, it is essential for Singaporeans to respond appropriately. We can strengthen our digital defence by adopting good cybersecurity practices, which includes equipping ourselves with digital knowledge and being alert to avoid falling prey to phishing attacks or Internet scams. Happydot.sg's online survey in Singapore revealed that 78% of participants have not been scammed into giving away their money or personal information before.  
Interesting Fact #2 The 6.20pm Siren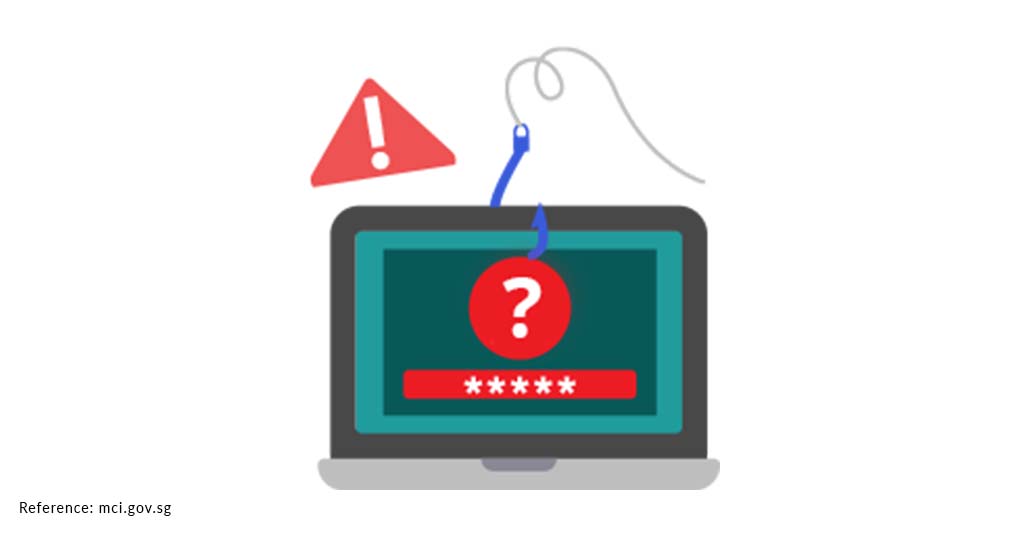 Are you aware of the 6.20pm siren that is sounded every Total Defence Day? This siren is activated by our Singapore Civil Defence Force (SCDF) and lasts for one minute. It marks the time when the British surrendered to the Japanese in 1942. Beyond serving as a tribute to this historical moment, the sound of the sirens cautions us to always be ready in times of distress to protect our country. A short message addressing the Public Warning System (PWS) sirens will be communicated on local radio stations after the siren ends. 
Total Defence Day School Activities 
Looking back on Total Defence activities during your school days, you might recall covering your classroom windows with black trash bags. This activity simulated an impending air raid attack and required students to transform their classrooms into a make-shift bunker. Another popular activity involved bombing scenarios, which had students and teachers roleplaying as injured victims and others having to help them. This enabled us to learn how to respond in emergency situations and taught us the importance of constant preparedness.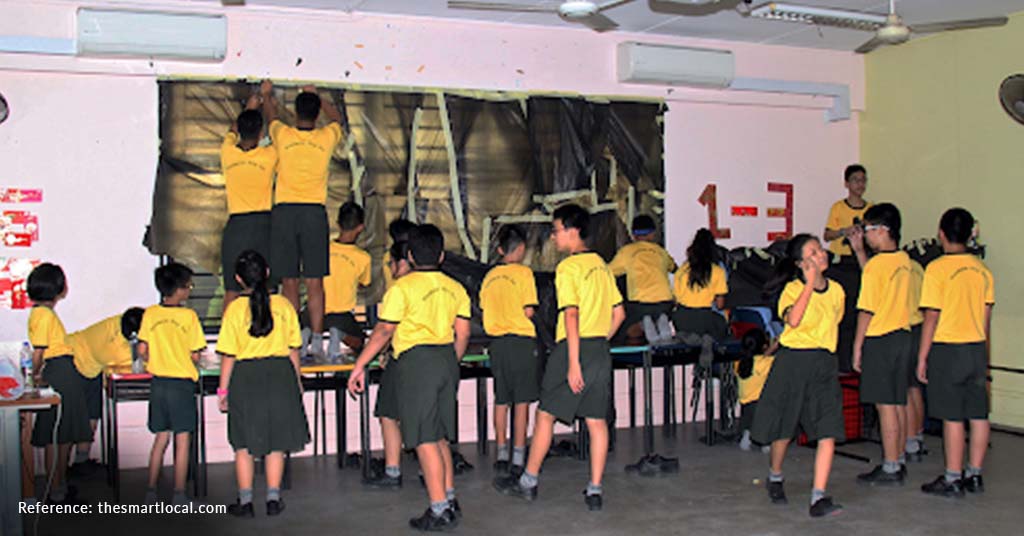 Food and electricity shortages can occur during uncertain times. Our schools mimicked such scenarios by rationing porridge and sweet potatoes during recess, and turning off all electricity such as lights and fans for a few hours during lessons. Through this, we recognised not to take our modern comforts for granted and to always appreciate what we have.
Crises in Singapore are not always easy to predict and Total Defence Day is a strong reminder that we should always be prepared and that all Singaporeans play their part in securing our nation. For this Total Defence Day, let's unite in our shared responsibility to build up all 6 pillars of our defence for a stronger Singapore!
Share your thoughts about current affairs in Singapore with us by signing up and participating in our paid surveys in Singapore!
1 https://www.straitstimes.com/singapore/digital-defence-to-be-sixth-total-defence-pillar-signalling-the-importance-of-cyber