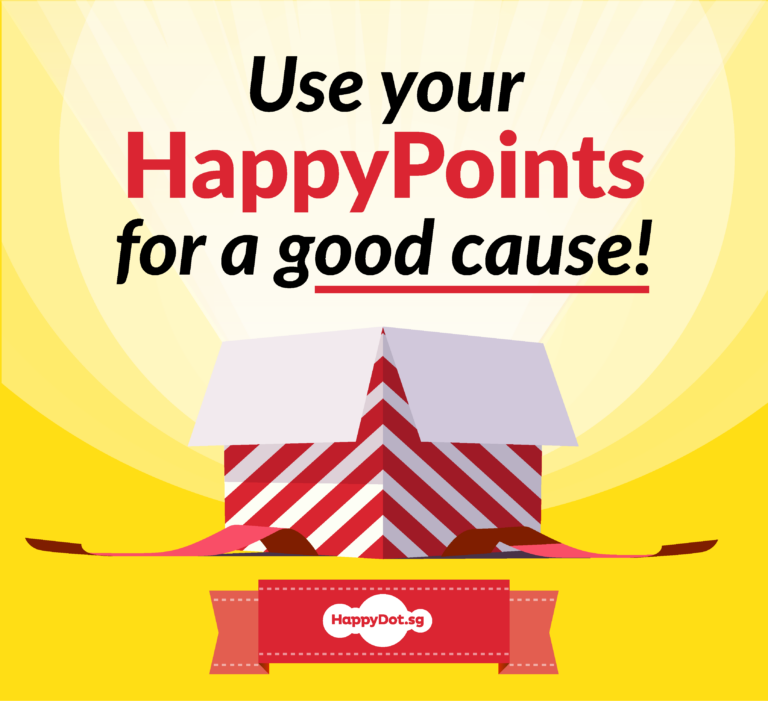 You can now donate your HappyPoints to a meaningful cause!
For those who celebrated the season of giving with us last December, you'd be pretty much aware that 7 in 10 Singaporeans prefer to donate to vulnerable groups, which includes children and youths in need.
Well, we're happy to share that HappyDot.sg has expanded our Rewards variety by including charity donations!
Thus, we've partnered with Singapore Children's Society (SCS) to help the less fortunate children and youth.
About Singapore Children's Society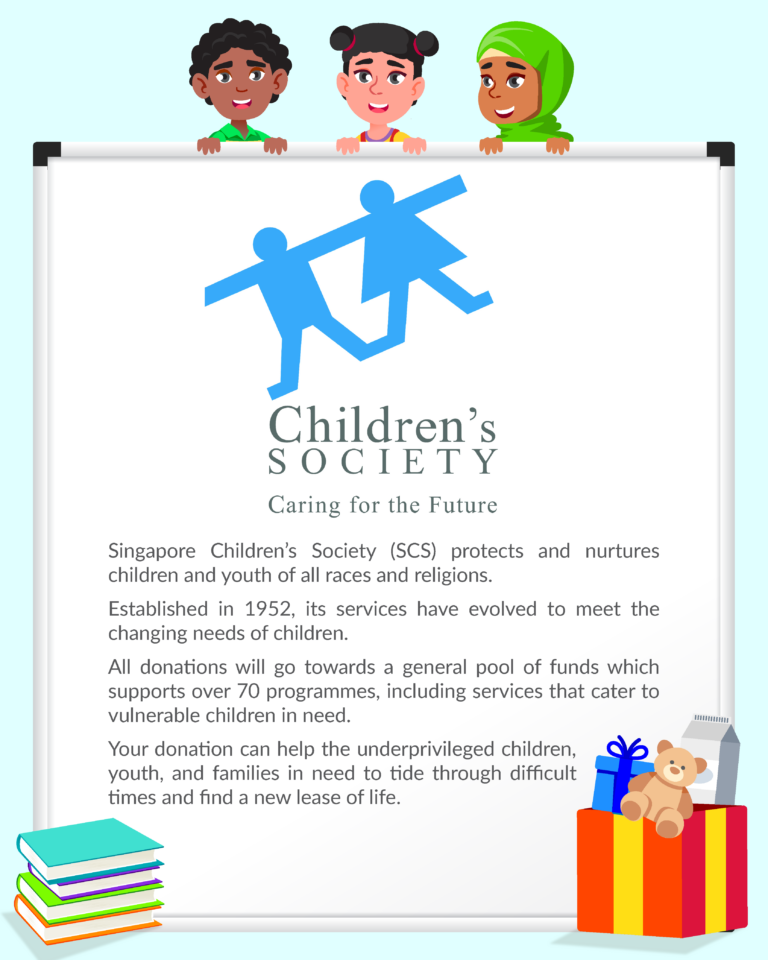 Besides giving your opinions on HappyDot.sg, you can now convert your HappyPoints to charity dollars in support of SCS1 for a meaningful cause!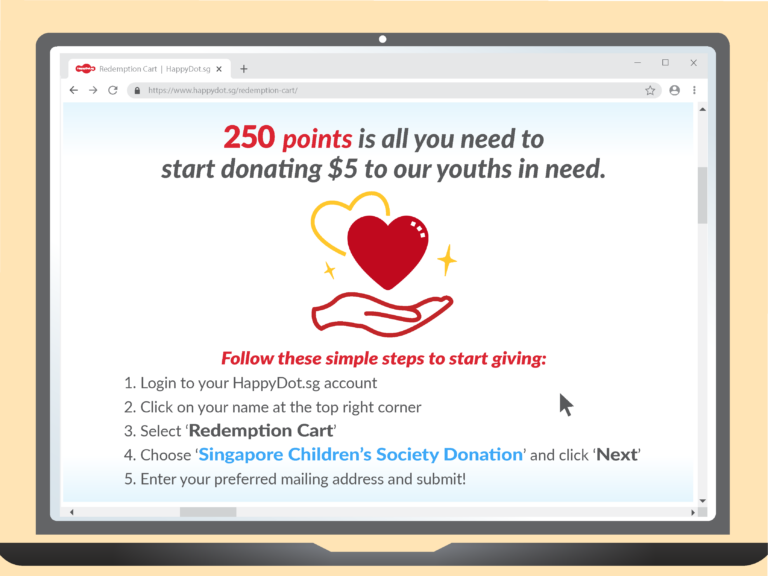 Remember, the more surveys you do, the more points you earn, and the more donations you can make!
A little kindness goes a long way.
Your donation will make a big difference to someone's life.
Let's continue to 'Spread the Happy' by showering more acts of kindness to those in need!
1If you are interested in learning more about Singapore Children's Society, do give their site a read here!