Aside from the health effects of the COVID-19 pandemic, its economic impact has also been receiving a lot of attention. This is because economic growth is integral to the quality of life in any country. With a strong economy, citizens can enjoy a decent living standard as there is a wide range of goods and services available. Besides, a strong economy also allows the government to invest in public services such as better public transport, education, and healthcare. For Singapore, in particular, ensuring a stable economy was a crucial social issue during its independence years.
Singapore's economy has always and will continue to be an open market that depends on international trade. Subsequently, our economic structure has had to adapt to keep up with global economic developments. At the same time, Singapore's economy has also evolved to meet the changing needs of the country's people. In this article, let's learn more about how Singapore's economic structure has changed over the years and how it will evolve in the future.
An Advantageous Location And A Tumultuous Start
Although Singapore has a small domestic market and does not have a rich hinterland, its geographical location in the Strait of Malacca gave it an immense advantage in establishing a robust economy. As it connects Europe to Asia, it is considered one of the oldest and most important shipping channels in the world. Consequently, when Singapore separated from Malaysia in 1965, the country decided that the best course of action would be to have an export-oriented economy that used its advantageous location. From fishhooks and mosquito coils to hard disk drives and refining petrochemicals, the manufacturing sector made up a huge part of Singapore's economy in the early years of independence.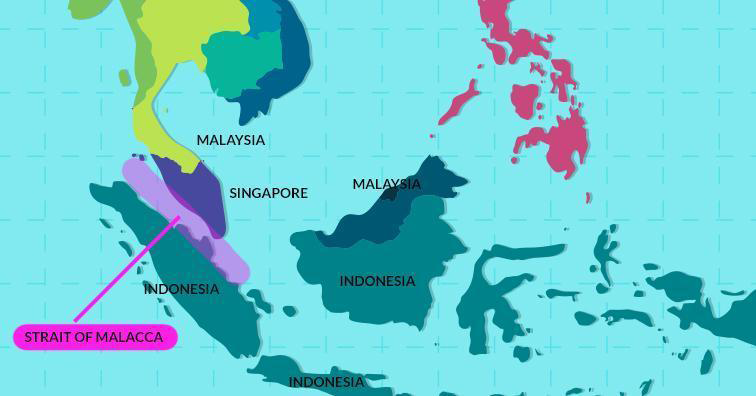 Also, the country took an open market approach by creating policies and laws that made Singapore more enticing for multinational companies to invest and set up shop here. Since its people were Singapore's most valuable resource, the new government also decided that an educated population will be key to remaining competitive in the global economy. Therefore, many education reforms were passed to improve the literacy and education levels of the citizens. Consequently, Singapore enjoyed tremendous economic growth, successfully resolving its social issues of low education levels, high unemployment, and poverty.
Realising The Importance of Diversification
In any country's economy, diversifying its sources of income is important as you may never know when one sector may get especially hard-hit. Singapore learned this lesson when it experienced a recession in 1985 amidst a booming global economy. Singapore's economy had become rigid as it overly relied on the manufacturing sector. Hence, when external factors such as reduced demand and higher export tariffs were introduced, the economy was greatly affected. For the first time since its independence, Singapore experienced negative economic growth.
This prompted a review of the country's policies, which led to structural changes such as promoting creativity and entrepreneurship and diversifying the economy to include knowledge-based services. As a result, more investments and policies supporting the banking, telecommunications, biotechnology, and entertainment sectors. Consequently, Singapore realised the importance of diversification and versatility in developing a strong economy. With these strategies, we became more resilient to external shocks such as the 1997 Asian Financial Crisis, the 2008 Global Financial Crisis, and the current ongoing COVID-19 global pandemic. Even though our manufacturing sector has been reasonably affected now, our economy is still pushing on as we have other industries that we can rely on.
Diversification is vital in creating a robust economy and ensures that the country's people have access to various jobs. Finding employment is an ever-present social issue, but one way to reduce its negative impact is to make sure that people are able to find a job no matter their skill set.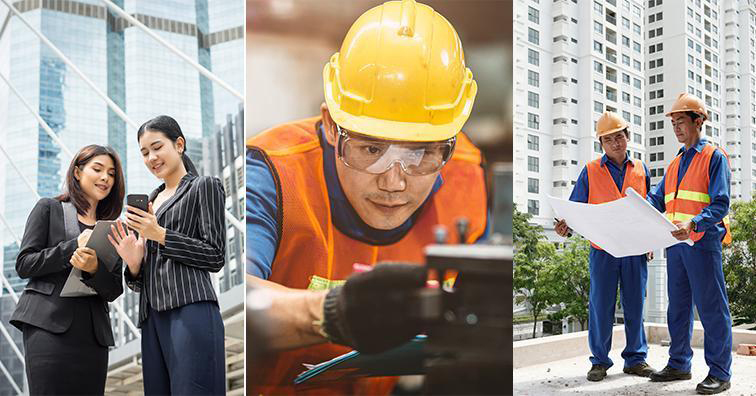 As it is one of the most important factors that ensure people's livelihoods and their standard of living, the state of Singapore's economy is an important social issue for all generations. Having the 'hardware' of economic restructuring to meet new challenges is crucial, but so is the 'software' – i.e. ensuring that people are equipped with skills to thrive in changing times. Rapid technological advancements and the global pandemic have shown how unpredictable the future can be. As a result, skills such as creative and strategic thinking, and an agile mindset may prove to be very important for the future workforce.
Interested in learning more about emerging social issues in Singapore? Join the HappyDot.sg community where you can share your opinions through online surveys and quick polls!