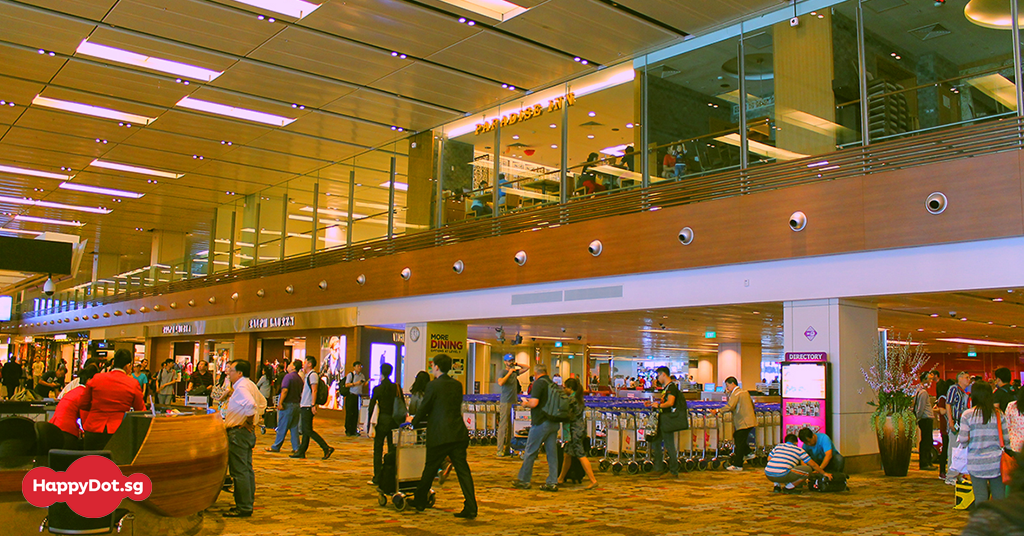 As travel measures continue to ease in Singapore, we can expect more Singaporeans to start travelling during this period. HappyDot.sg's online survey in Singapore revealed that 45% of pollers will definitely travel this year, 40% will standby and evaluate the situation, while 15% are unlikely to travel within the next one to two years. Due to the global pandemic, most of us have put off travelling in recent years to better safeguard our health. As such, some of us may have forgotten about travelling etiquettes. Additionally, as we learn to live with COVID-19, safe, hygienic travel practices should not be overlooked. This article shares some of the tips and tricks you can use at airports to protect yourself against viruses and enjoy a more seamless travel experience.
Keep your Health in Check and Adopt Good Hygiene Practices
In recent current affairs, though stringent COVID-19 restrictions are slowly being lifted in Singapore, some measures are still in place to reduce the spread of the virus. For instance, showing proof of vaccination is needed for travellers. Some destinations may even require you to take a pre-departure COVID-19 test (PDT). As such, it is best to conduct research on the entry requirements of the country you intend to visit beforehand. Ideally, making an appointment with your doctor a month before to assure your good health is highly recommended.
Once your doctor has given you the green light, remaining well and healthy while you travel would be part of your priority as COVID-19 continues to be a prevalent social issue in Singapore and around the world. Reduce your risk of virus transmission by sanitising and washing your hands often, avoid touching your face and surfaces and always keep your mask on, removing only when absolutely necessary.
Utilise FAST Self-service Options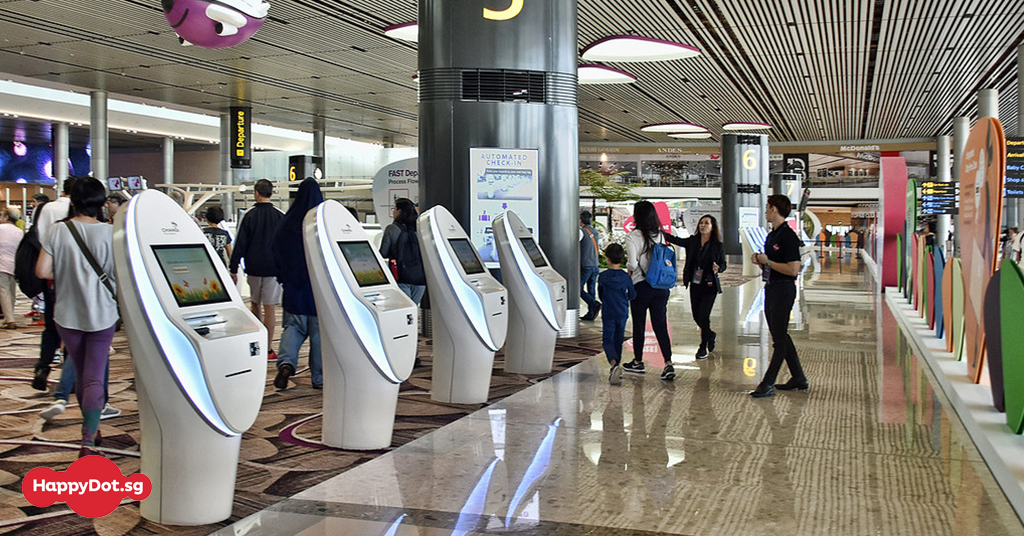 Singapore Changi Airport offers departing travellers Fast And Seamless Travel (FAST) options, a suite of self-serving services. Passengers who are travelling with participating airlines and meet certain eligibility criteria may maximise the benefits of FAST, including shorter queues and more flexibility. FAST starts at the automatic check-in kiosks where you can collect your boarding pass and print bag tags. Next, you can tag and drop your check-in bags at the automated bag-drop machine. At the automated immigration gates, you will have to authenticate your identity by scanning your passport and boarding pass. Finally, the process ends at the automated boarding gates where your boarding pass is scanned again and photos are taken.
Apart from efficiency, the best part about the FAST Self-service options are better hygiene. With biometric identifiers such as facial recognition and proximity touchscreens integrated into the FAST services, passengers can enjoy a touchless travel experience.
Go Digital with your Documents
At the time of writing this article, though travel restrictions are easing in recent current affairs, documents such as your proof of vaccination and test status are still required. Rather than having to manage multiple physical copies of such documentation, it is advisable to go digital to enhance efficiency and empower more seamless travelling. With Notarise1, going digital with your required documents becomes a breeze. Notarise is an online portal that facilitates the submission of your PDT HealthCerts for digital authentication and receiving your vaccination HealthCerts issued by the Ministry of Health. This provides assurance that your digital certificates are credible. Compared to physical documentation, these digital copies are much easier to share when it comes to inspection and verification by border authorities.
Leverage the iChangi App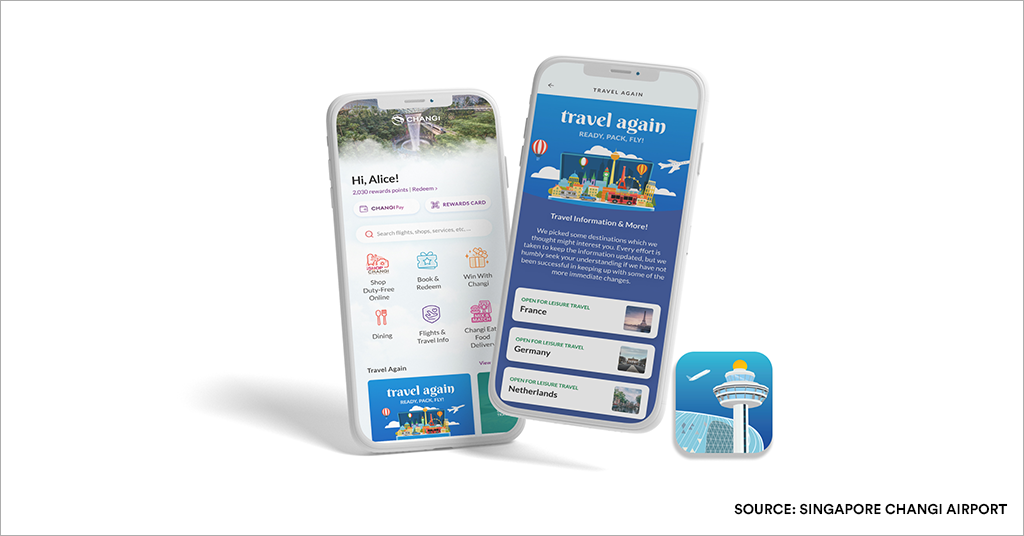 In recent current affairs, the government has announced the removal of safe distancing measures. However, we should still try to maintain safe distancing when possible, especially in crowded areas like the airport. This is where the iChangi App comes in handy!
With the iChangi App, you can book a check-in and pre-board screening queue slot by simply adding your flight details. After which, all you have to do is arrive at the security gate according to the timing of your booking. Not only does this eliminate the hassle of waiting in line, it also minimises overcrowding. In addition, the iChangi App provides you with real-time updates on flight status and gate changes and allows you to import flights from your digital calendar for easy tracking.
Travelling is universal and we should do our part to make it safe and seamless for all, particularly in the midst of a pandemic. Adopting the above tips will help us to better safeguard our health, speed up queues, reduce waiting time and promote overall efficiency. Ultimately, this enhances the travel experience, making it a pleasurable one for everybody.
Looking to do paid online surveys about current affairs and social issues in Singapore? HappyDot.sg is the go-to platform for you. Participate in fun surveys and share your opinions by signing up with us today!