Did you know that Singapore has the longest life expectancy in the world right now? With a life expectancy of 84.8 years, we have overtaken Japan, who has had this title for quite some time! Access to good healthcare is an important social issue right now. Thus, this title is a testament to our world-class healthcare system and the dedicated efforts of our healthcare professionals.
While there is much to celebrate about this, our long life expectancy has proven to be a double-edged sword. Doctors have found that a longer lifespan means being more at risk of age-related health concerns. This includes mobility issues, certain types of cancer, and neurological disorders such as dementia. As these diseases often require extensive resources, this presents a challenge for our healthcare facilities, which need to be well-equipped to treat patients with such concerns.
Besides, the COVID-19 global pandemic has created another source of challenge for our healthcare system. Patients who contracted the virus often require a lot of care and medical resources. At the same time, healthcare facilities still need to attend to those with other health concerns. As a result, the rising demand for healthcare has become an emerging social issue in Singapore.
With those aged 65 years old and above predicted to comprise a quarter of Singaporeans by 2030, it is expected that there will be a growing number of patients facing age-related health conditions. As some of them are chronic conditions – meaning that they last over a long period of time, there has been an increasing shift towards primary care (e.g. polyclinics and private clinics) in our healthcare policies.
Many Singaporeans tend to view hospital specialists as a better option compared to polyclinics. However, that may create a burden on our limited number of hospitals. As such, there have been efforts to encourage more Singaporeans to visit polyclinics and private general practitioners (GP) instead of hospitals to tend to their illnesses.
The Ministry of Health (MOH) has done so mainly through two initiatives. The first one is to give more subsidies to low-income families who visit private GPs. The second initiative is to roll out a network scheme where polyclinics and private GPs can pool their resources so that they can treat chronic conditions better. Subsequently, visiting hospitals will be the last resort and that may help to ease the strain on their resources.
As for the current social issue of meeting the healthcare challenges brought about by the pandemic, Singapore has been proactive in implementing a variety of measures. Many buildings have been turned into care facilities so that hospitals can be reserved for those in critical conditions and more healthcare professionals are being retrained as well. With hospitals diverting most of their resources towards COVID-19, the above initiatives on improving primary care facilities have ensured that those who contract other illnesses can still receive high-quality care!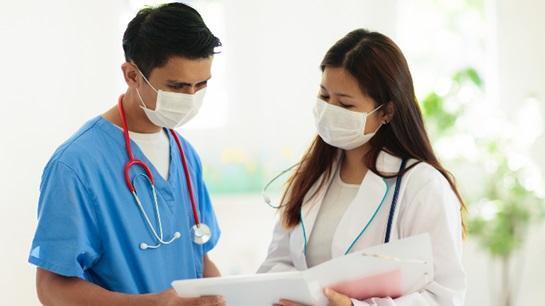 While our healthcare system seems to be doing a good job of coping with the rising demand for healthcare, Singaporeans can also do our part to lessen the burden. The risks of many health conditions can be reduced through lifestyle choices such as exercise and good nutrition! Specifically, following a plant-based diet can reduce the chances of getting heart diseases and diabetes. Our online survey has even shown that 73% of Singaporeans also believe that such a diet can make them healthier in general (based on 1087 people surveyed in January 2019)! Moreover, our quick polls have revealed that over 30% of Singaporeans exercise at least once a week and over 80% believe in going for regular health check-ups. It is good to see that many Singaporeans are taking their health seriously!
With the pandemic still ongoing, all of us should try to be socially responsible and take steps to ensure our own health and the health of those around us. It may seem a little challenging right now but with a little positivity, every effort will go a long way in helping our nation navigate through these uncertain times.
Your opinion is valuable and deserves to be heard! Become a part of the HappyDot.sg community today and answer questions on social issues in Singapore through our surveys and quick polls!