The rapid pace of technological progress has transformed our age into a digital era. Take the mobile phone as an example. Besides making calls, it can also give us live weather updates and road directions! As a result, adopting digital technology has become a social issue in Singapore – especially for business.
Digital transformation, defined as integrating digital technologies into all areas of a company to improve operations and service delivery significantly, has become important for businesses that want to thrive in the current digital age. In fact, in a list compiled by The Straits Times and global research company Statista, it was mentioned that the fastest-growing companies in Singapore are those that use technology to enhance their offerings. As a result, being digitally ready for businesses in Singapore is no longer a choice. In this article, we'll look at how effective Singapore companies have been at integrating technology into their operations, as well as how they can continue adapting to new technologies in the future.
Utilising Technology To Provide Convenience
Over the last few decades, Singapore companies have continuously incorporated new technology to boost their operations. The first step was to move from manual to Internet-based services. For example, instead of filling out a physical form at the bank to apply for a new credit card, customers can apply online through the bank's web portal from the comfort of their own homes! Technology has also led to the rise of e-commerce stores where customers can purchase all sorts of products, from clothes to groceries. These show that digitalisation has not only smoothened processes, but also made it more efficient for people.
The next shift came with the introduction of mobile, cloud, and wireless technologies. Cloud-based applications and video-conferencing tools (e.g. Google Drive and Zoom respectively), enabled employees much easier and more productive ways to exchange and collaborate on work projects – which allowed companies to move many of their operations online. Subsequently, when the COVID-19 pandemic required businesses to Work From Home (WFH), companies who adopted such technologies could do so with little disruption to their workflow.
Furthermore, cashless payment methods have resulted in a more seamless experience for both companies and consumers! Mobile payment services, such as PayNow, has allowed businesses a convenient way to offer and accept cashless payments. Customers can easily pay for the business' services by scanning the QR code provided by the business with their mobile phones instead of paying with physical cash. A HappyDot.sg online survey revealed that nearly 60 percent of respondents use cashless methods to pay for face-to-face transactions (based on a nationally representative sample of 1000 respondents in May 2020). Hence, it is highly likely that mobile payments will become a staple in the digital age.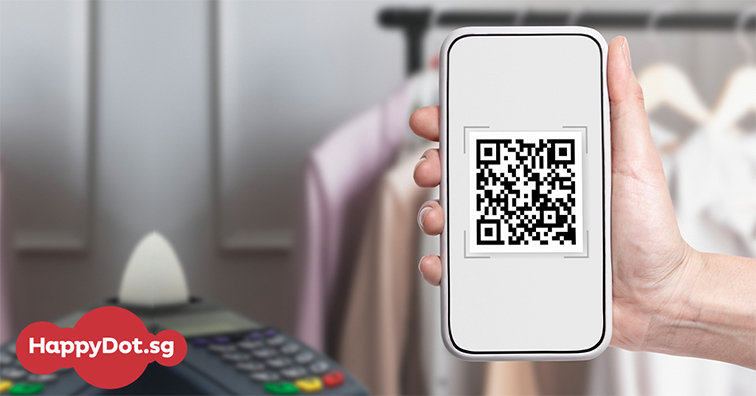 Challenges In Adapting To New Technologies
Although many Singapore companies have been able to digitise their processes somehow, digital transformation is not without its difficulties. To begin with, many small companies often struggle to develop a digital strategy that clearly outlines which technologies they should adopt and how they can benefit from them. As a result, the SMEs Go Digital Programme was created to help companies improve their digital capabilities. As part of the initiative, businesses may use a self-assessment tool to measure their digital readiness. They will then be given recommendations for digital solutions to use as they see fit. Additionally, support networks that assist businesses with the implementation of new digital solutions are also available.
Second, many people are concerned about their job security, believing that automation or a lack of expertise in dealing with new technologies will render their jobs obsolete. On the other hand, businesses need employees who can operate efficiently in a digital world to ensure the success of their digital transformation. As a result, both companies and workers are encouraged to enrol in digital skills training classes to ensure that they have the resources they need to succeed in the digital age. With emerging technologies like Artificial Intelligence (AI) and 5G taking centre stage, investing in skills training can help many people increase their employability, which is still a social issue.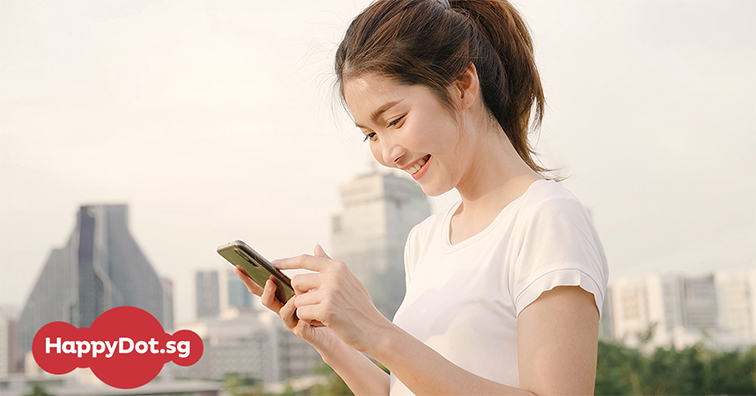 Thriving In The Digital Era
The pandemic has shown that digital transformation is key to a company's survival in the twenty-first century. Adapting to the digital age will not be straightforward, but the process will be a little easier with dedication and a willingness to learn.
Whether you want to get your opinions heard or learn more about current issues in Singapore, HappyDot.sg is the community for you! Join us today to take part in our surveys and quick polls