The internet has many online survey sites filled with all types of questionnaires regarding nearly every topic under the sky. With many of them offering rewards in exchange for completed surveys, it is no wonder that they are getting increasingly popular. Whatever your interest, there is probably a survey website for that!
Interested in sharing your views on social issues and get rewarded for it? HappyDot.sg is just the website for you!
How Are We Different From Other Survey Websites?
As one of the few online survey sites that conduct surveys on social issues in Singapore, HappyDot.sg stands out from most survey sites that are geared towards market research. This is because it is our mission to provide a channel for Singaporeans to share their thoughts and be heard on issues that impact Singapore.
You are probably wondering, 'Why do our opinions matter?' Just like how companies gather feedback on their products to improve on them, HappyDot.sg wants to gather opinions on social issues so that we can help to make the future better. For example, we found out that nearly 1 in 5 Singaporeans experience workplace discrimination due to their gender(based on 2046 people surveyed in January 2020). This shows that, even though Singapore has come a long way in terms of gender equality, we still have room for improvement. Consequently, surveys can help to spotlight how certain issues affect Singaporeans.
Building A Happier Singapore
We aim to create an online community whereby Singaporeans can gain a deeper appreciation of each other's viewpoints. Whether they are light-hearted or sensitive, it is crucial to understand how certain issues impact Singaporeans differently. This is why we regularly share survey results through our articles! Exposing ourselves to different viewpoints will help us work towards creating a better Singapore that can truly celebrate diversity.
In addition, our online surveys reveal the prevalence of certain social trends in Singapore. Are you someone who tries their best to be environmentally conscious? You may be glad to know that 60% of Singaporeans bring their own shopping bags and collect plastic bottles and cans to recycle (based on 1345 people surveyed in August 2018)! With climate change gaining more attention, it is encouraging to know that many Singaporeans are being forward-thinking by being conscious about their impact on the environment.
Moreover, as part of our community, you can even satisfy your own curiosity by giving your own questions. Have you ever wondered whether certain Singaporean behaviours are actually true? You can submit a question to us and we may feature it as one of our quick polls!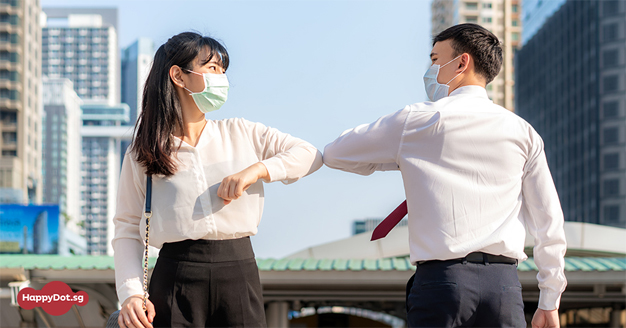 We Care About Your Opinion
Big or small, we believe that everyone's opinion is important in shaping our communities. Often, the best way to start talking about an issue is to understand it better, and that is what we aim to do through our surveys and quick polls. That's why our community has experienced researchers who analyse survey results and share them with various institutions to build a happier Singapore.
In addition, we care about maintaining the integrity of your opinions. Our researchers are well-trained in crafting surveys that are free from biases that will influence your answers. We also firmly believe that everyone is entitled to their own opinions. Thus, your feedback will never be used against you. In line with Singapore's Personal Data Protection Act (PDPA), we take extra measures to ensure your anonymity and the security of your personal information. That way, you will be able to share your opinions freely and safely!
Whether you want to get your opinions heard or learn more about current issues in Singapore, HappyDot.sg is the community for you! Join us today to take part in our surveys and quick polls!