With Phase 3 underway and viable COVID-19 vaccines made available, it seems that 2021 is off to a good start. While the pandemic has possibly given rise to several social issues and lifestyle changes, it has also opened our eyes to new and different ways of living.  
Most of these changes began during Circuit Breaker – which took place between April and May 2020. With most non-essential businesses closed and everyone encouraged to stay home, the Circuit Breaker slowly introduced new habits to Singaporeans that are still being practised today and possibly in the future. Let's take a look at how the Circuit Breaker has impacted our lifestyles, what lessons we can learn from it and how we can continue moving forward in the new normal.
Four Ways the Circuit Breaker Changed Our Habits​
Working from Home

During Circuit Breaker, working from home (WFH) was instituted for non-essential businesses and it is still in effect today.

While WFH began as a safe distancing measure, many employees and employers are starting to realise its benefits such as the flexibility it provides

. Employees even said that they

will continue WFH

if given the opportunity to do so. As such, WFH, also known as remote working, may become a norm rather than an exception. If more workplaces make it a permanent feature, this may

bring about changes in

Singapore's working culture.
Increased use of technology



Technology has played a

significant role

in the fight against the pandemic. The availability of cashless payment options reduces the need for cashiers to touch and handle cash,  thus reducing surface transmission of the virus.

Likewise, non-contact temperature scanners allow for easy temperature monitoring while ensuring limited contact. In addition, QR codes

came in handy

when safe entry check-ins were implemented to facilitate contact tracing.



The use of e-commerce and food delivery mobile applications may have been increasing before the pandemic, but they saw an even greater jump during Circuit Breaker. This was the case after many of these platforms introduced options where people can order essential items

and get them

delivered to their homes at the touch of a button.

This

reduced the need for people to leave their homes to shop for essentials and

in turn kept

transmission levels low. Moreover, with many schools utilising their online learning platforms and video conferencing tools, teachers could continue carrying out their lessons from the comfort of their homes.

The use of technology for everyday services seems to be here to stay, as shown by one of our past online surveys in which more than 80% of respondents (based on a nationally representative sample of 1000 HappyDotters surveyed in May 2020) said that they are likely to continue using cashless payments even after the end of the pandemic.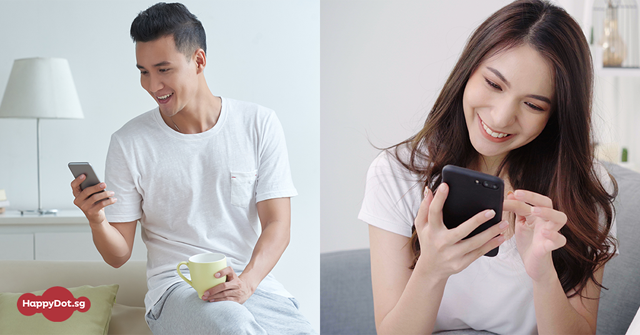 Emphasis on physical and mental well-being

Being in the midst of a health crisis has placed a heavier emphasis on the importance of taking proper care of one's body. On top of paying more attention to hygiene, people started taking care of their physical fitness as well. While it may have started as a way to pass time during Circuit Breaker, many people have continued this good habit even after it ended.

Besides physical well-being, ensuring mental well-being took centre-stage as well. The pandemic has given rise to serious social issues like job losses and health problems (from contracting COVID-19). The stress of worrying over such things can take an emotional toll on many people and impact their daily activities. In order not to feel too overwhelmed, more people started sharing and learning about healthy coping mechanisms. Such mechanisms include doing meditation exercises, journaling, talking to friends and family, or seeking professional help.

With one of our quick polls showing that a majority of respondents believe that Singaporeans are health-conscious (based on 151 people polled as of September 2020), it is good to see that many of us are taking responsibility for ensuring our health. With the recent rise in community cases, it is even more crucial that we visit the doctor immediately when we feel unwell so that we can be treated promptly.

Safe distancing

While things have improved a lot since Circuit Breaker,

there are still limits to social gatherings as they have proved most effective in ensuring safe distancing.

As such, people are taking more precautions whenever they plan outings or parties. This inevitably affects special occasions such as birthdays, weddings, and holidays like Chinese New Year, Deepavali and Hari Raya. For the time being, using video conferencing tools (such as Zoom and Skype) seems to be the best way for people to socialise safely.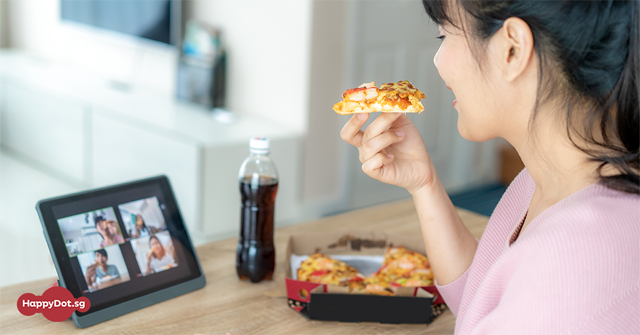 These new habits may have been borne out of necessity, but they also brought about positive changes in our lives.. It may not even be a surprise if they become an integral part of our lifestyles in the future. One such example would be the extensive use of technology. The way it has helped us live better during a pandemic is proof of its increasing importance in the future. Nevertheless, as Phase 3 progresses, we should remember that each of us plays an important role in ensuring that virus transmission remains low, thereby preventing the occurrence of another Circuit Breaker.
Want to be part of an online community where you can learn more about current social issues in Singapore? Join us at HappyDot.sg to take part in online surveys and quick polls!